Break Even Analysis Worksheet for Social Enterprise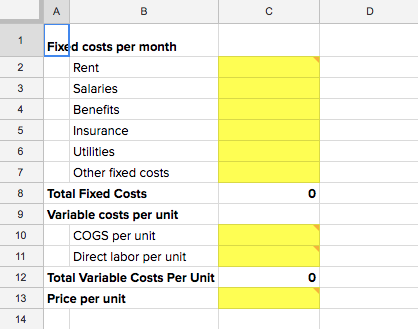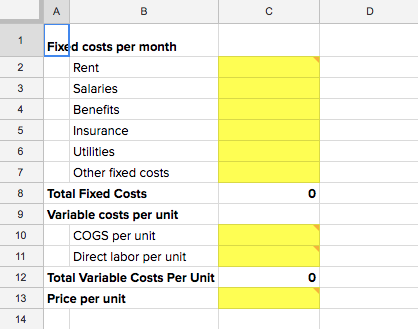 Break Even Analysis Worksheet for Social Enterprise
This workbook is intended to help you find the break even volume in units per month, and is best used when creating a new social enterprise.

This workbook is best used for social enterprises with products for sale, and is legal structure agnostic (nonprofit or for-profit).
Downloading: File is delivered in Google Sheets format. Once you open in Google Sheets, make a copy of the sheet for yourself, or download to your computer. To do this, go to File in the menu bar, then "Make a Copy..." or "Download as..." and select .xlsx or another file type.
Questions: Please use the contact form for any questions about this template.